Work I did while working in Austria
I have been working as hired (with contract) graphic designer at Scheiber Design in Kufstein, Austria for a year and a half.
These works here are some of those that were done while working there.
It was a very diverse and challenging time.

Biochemie
I did some folders, leaflets and brochures for this client. Bellow is a sample of a brochure (some of its pages).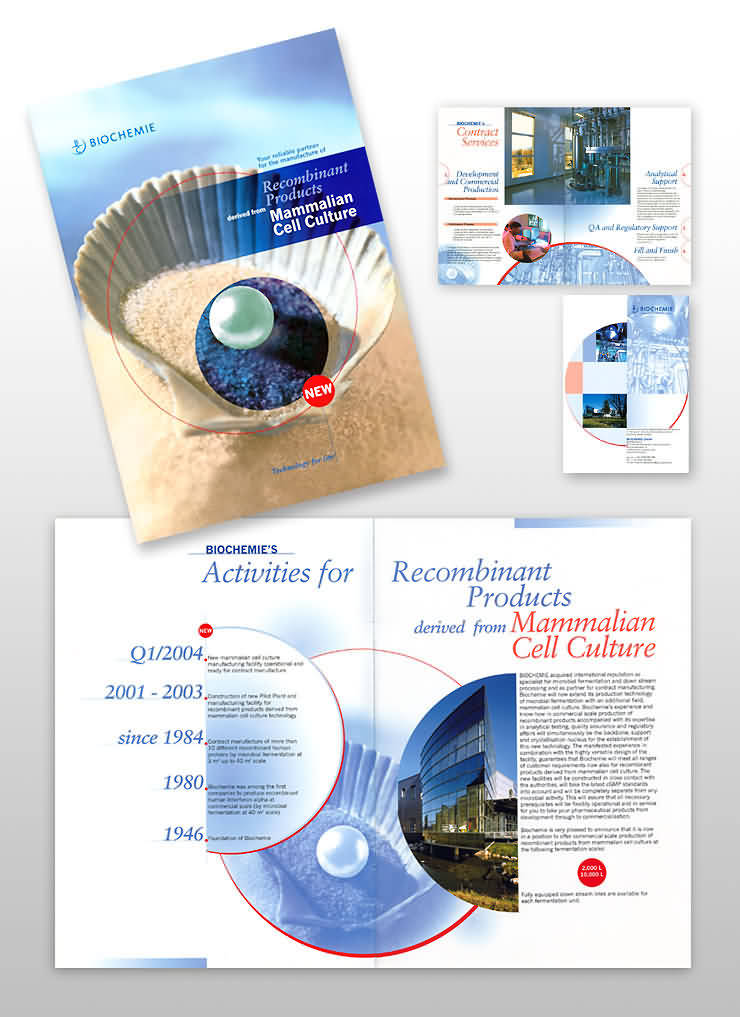 ---
Coloring book for kids. I did all the cartoons for it (traditional free hand drawings). The theme was about fighting viruses. Kids should not fear medication when they have to take it if necessary.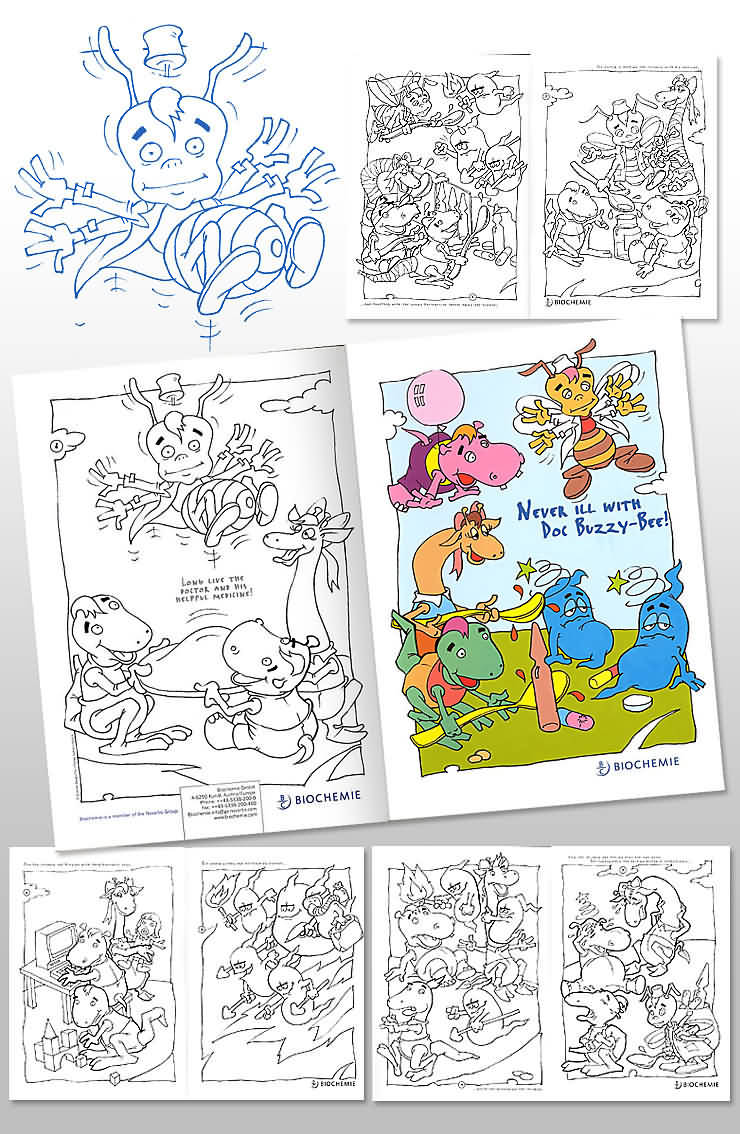 Thanks.
Go back to the top of this page.